We Make You The Hero!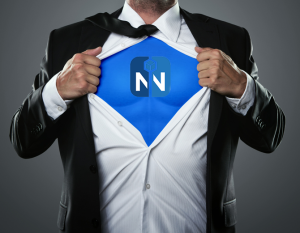 When your client calls, you need to answer the call with a dependable, proven solution. NEED IT NOW DELIVERS for your clients' last mile logistics and delivery needs will make you their hero.  Not only will you save the day, you'll save them time, money and worry.
NEED IT NOW DELIVERS works with freight forwarders and third party logistics (3PL) companies with clients in need of same-day and next day delivery services, secured warehousing/storage, specialized fulfillment, freight, white glove services, and more.  We are the final link in the supply chain gap for last mile delivery to residential and business customers across the southeastern USA.
Importantly, we're powered to handle the awkward or bulky shipments that many carriers and 3PL providers are unwilling or unable to deliver cost effectively. Every package is bar-coded, scanned and tracked so your clients and their customers are on top of their shipments.
As a third party logistics partner with a strong grip throughout the southeast, NEED IT NOW DELIVERS is uniquely positioned to solve warehousing and delivery challenges with pinpoint accuracy, affordable prices and technology that integrates with many systems.  Let's talk to see how NEED IT NOW DELIVERS can be a consolidated solution for your ecommerce, retail and manufacturing clients who need distribution and delivery throughout the southeast.
If keeping inventory close to market and even closer to end customers is important, then NEED IT NOW DELIVERS will have your 3PL clients' promises kept. It's what we do; we make you the hero!